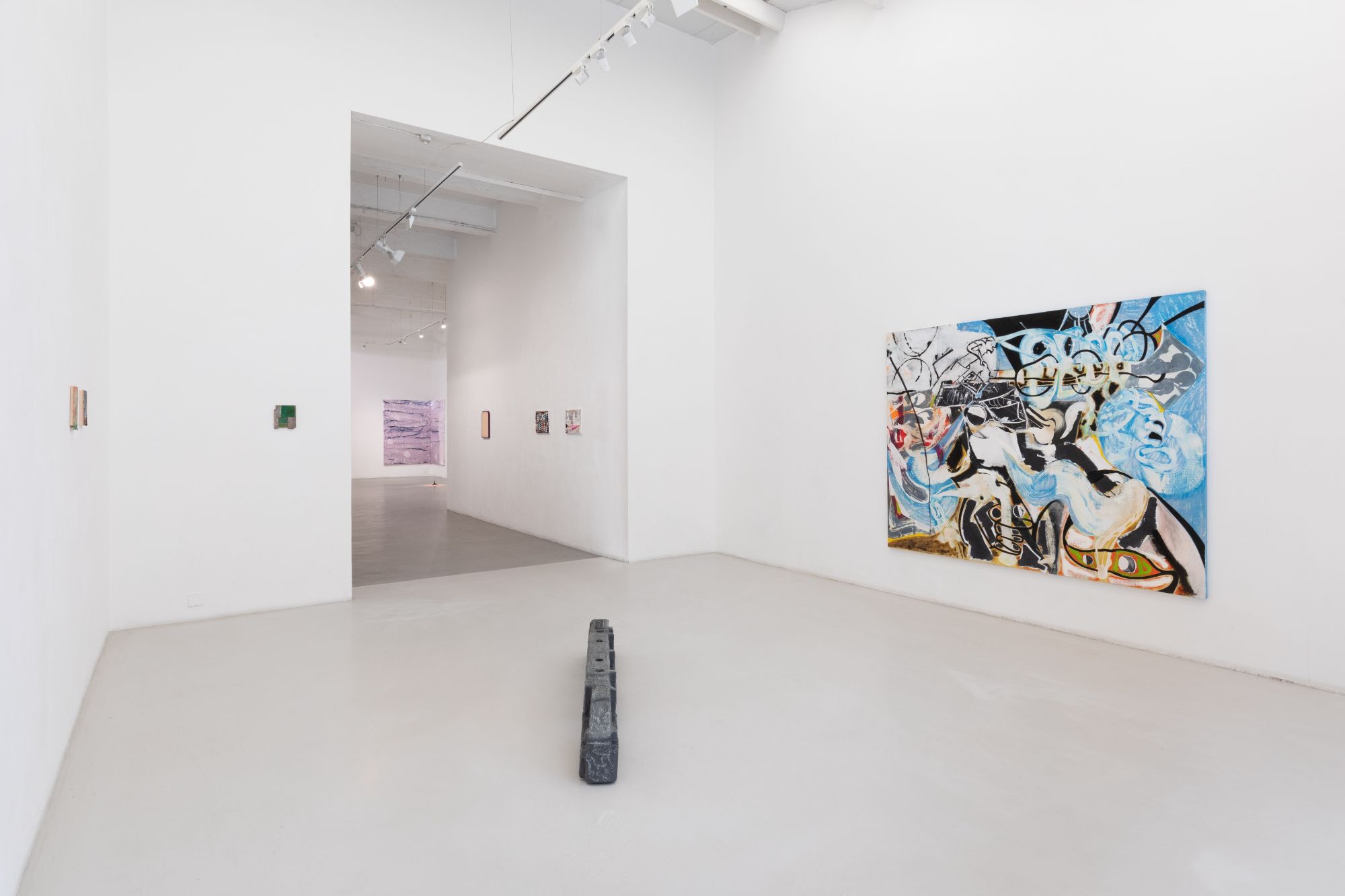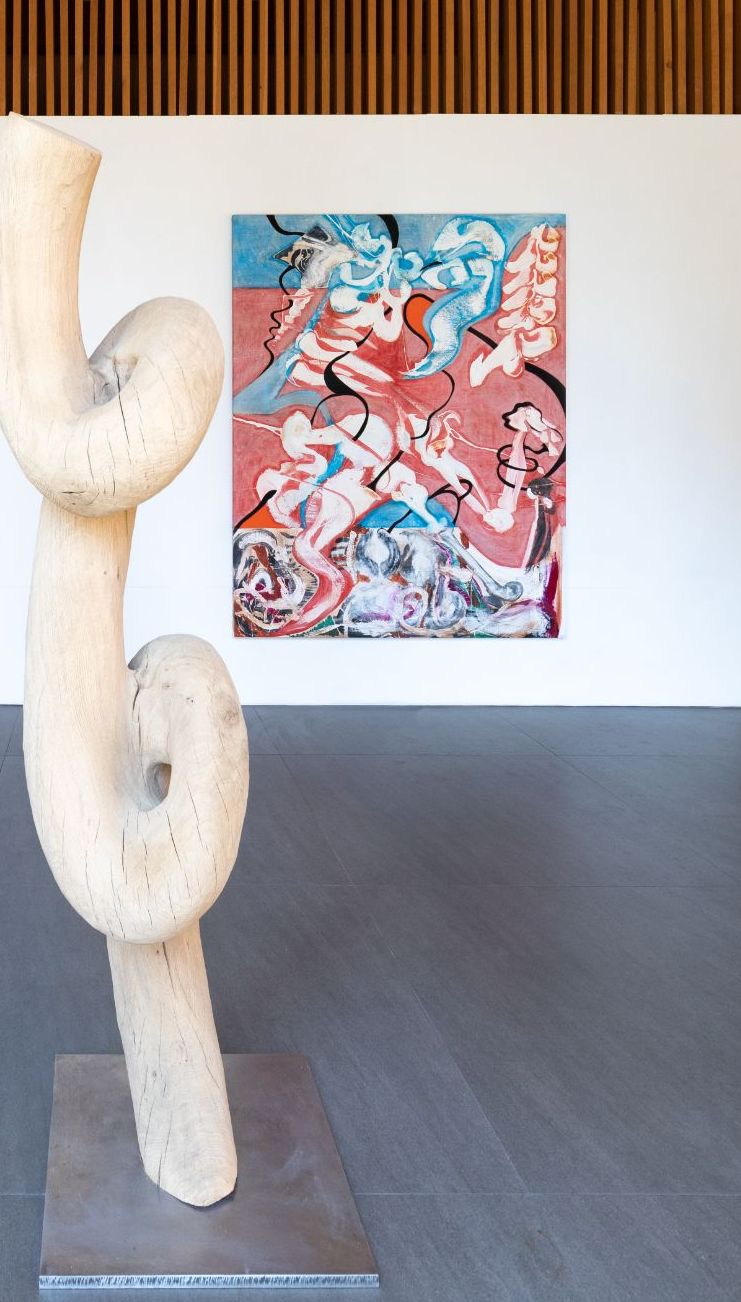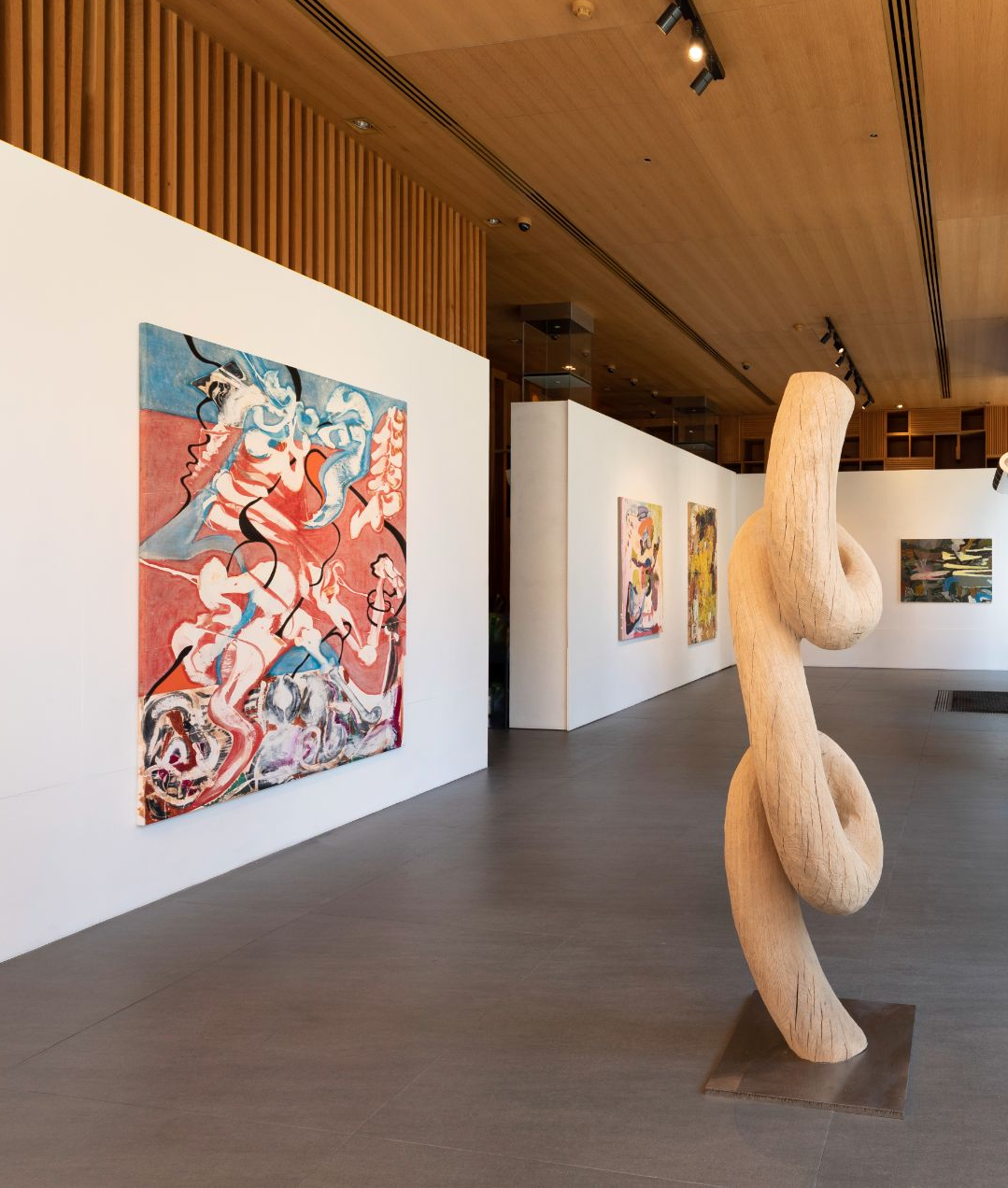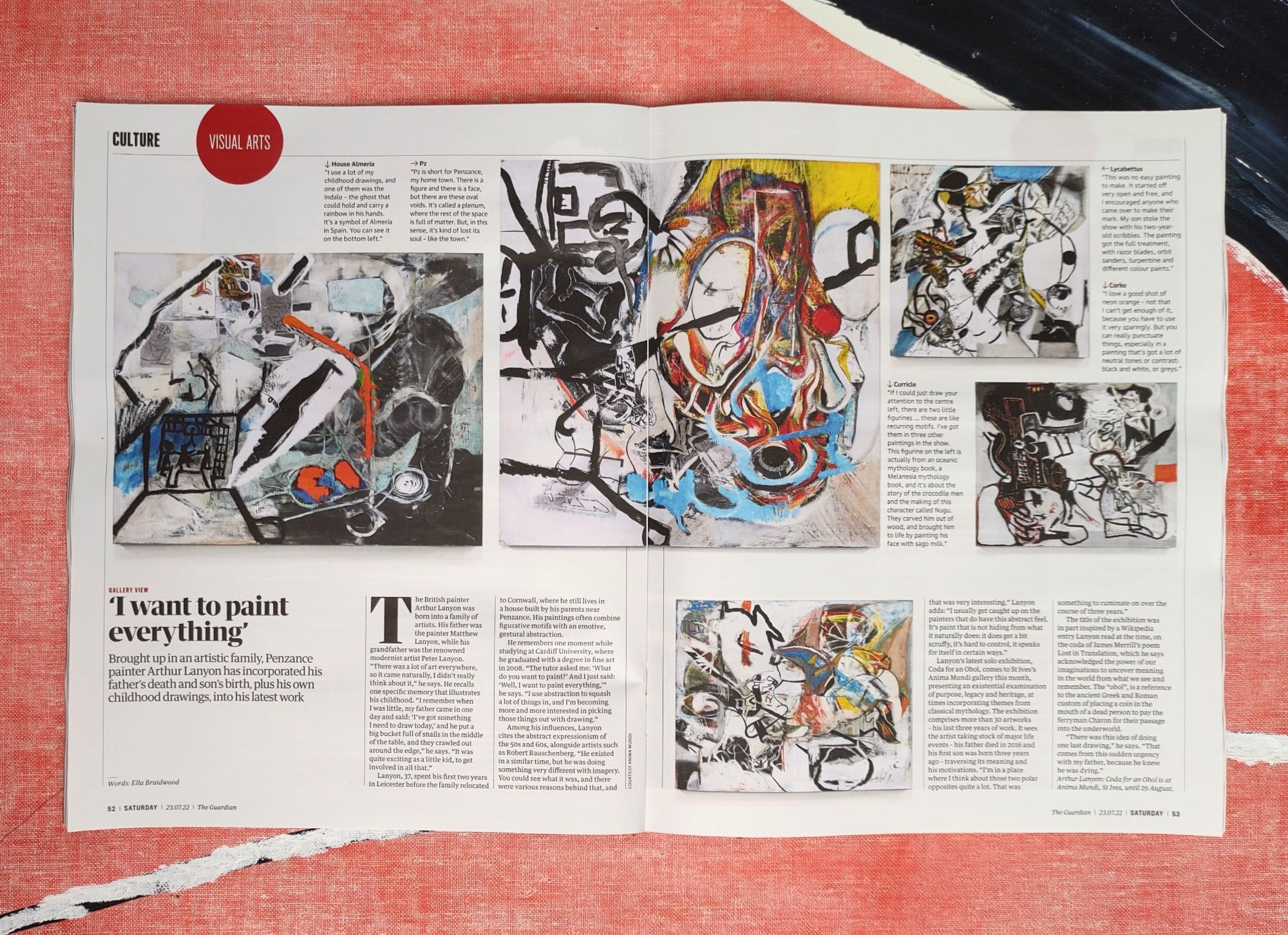 Interview with Ella Braidwood for the Guardian Saturday Magazine.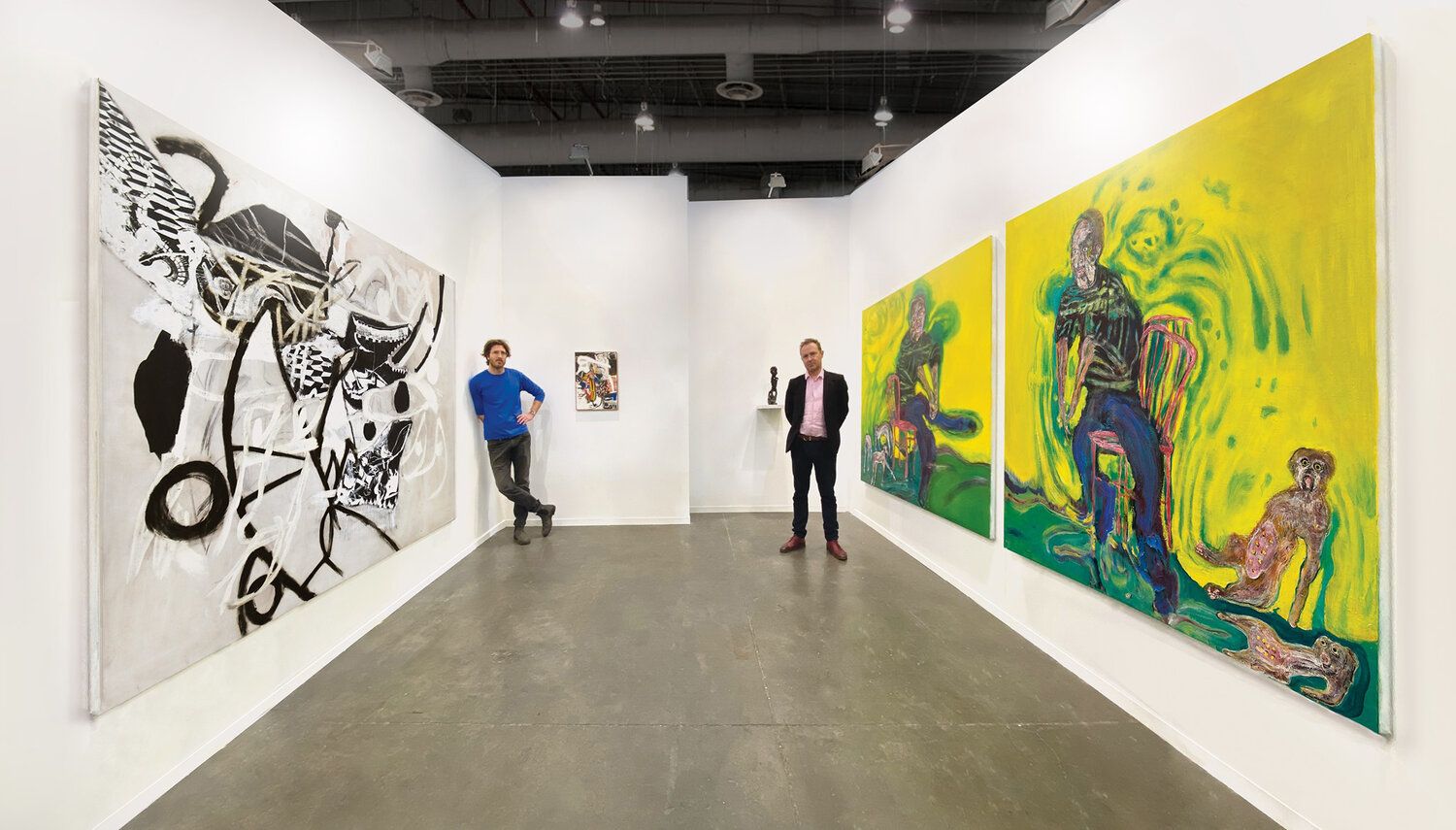 Anima Mundi are delighted to have been invited to present works by Arthur Lanyon and Andrew Litten at the 2020 edition of Zona Maco Arte Contemporáneo in Mexico City, from 5-9th February 2020.
Anima Mundi will join an exclusive roster of prestigious galleries including Paul Kasmin Gallery, Marlborough, Pace Gallery, Galerie Perrotin, Almine Rech and Blain Southern to show at Zona Maco.
Zona Maco is Latin America's premier art fair welcoming a platform of creative exchange for over 60,000 international collectors. We are very excited to show new works in the flesh by these exciting painters to this brand new audience.
Arthur Lanyon's Solo Show 'Arcade Laundry' opens at Anima Mundi in St Ives, Cornwall, UK
15th Aug - 26 Sep 2020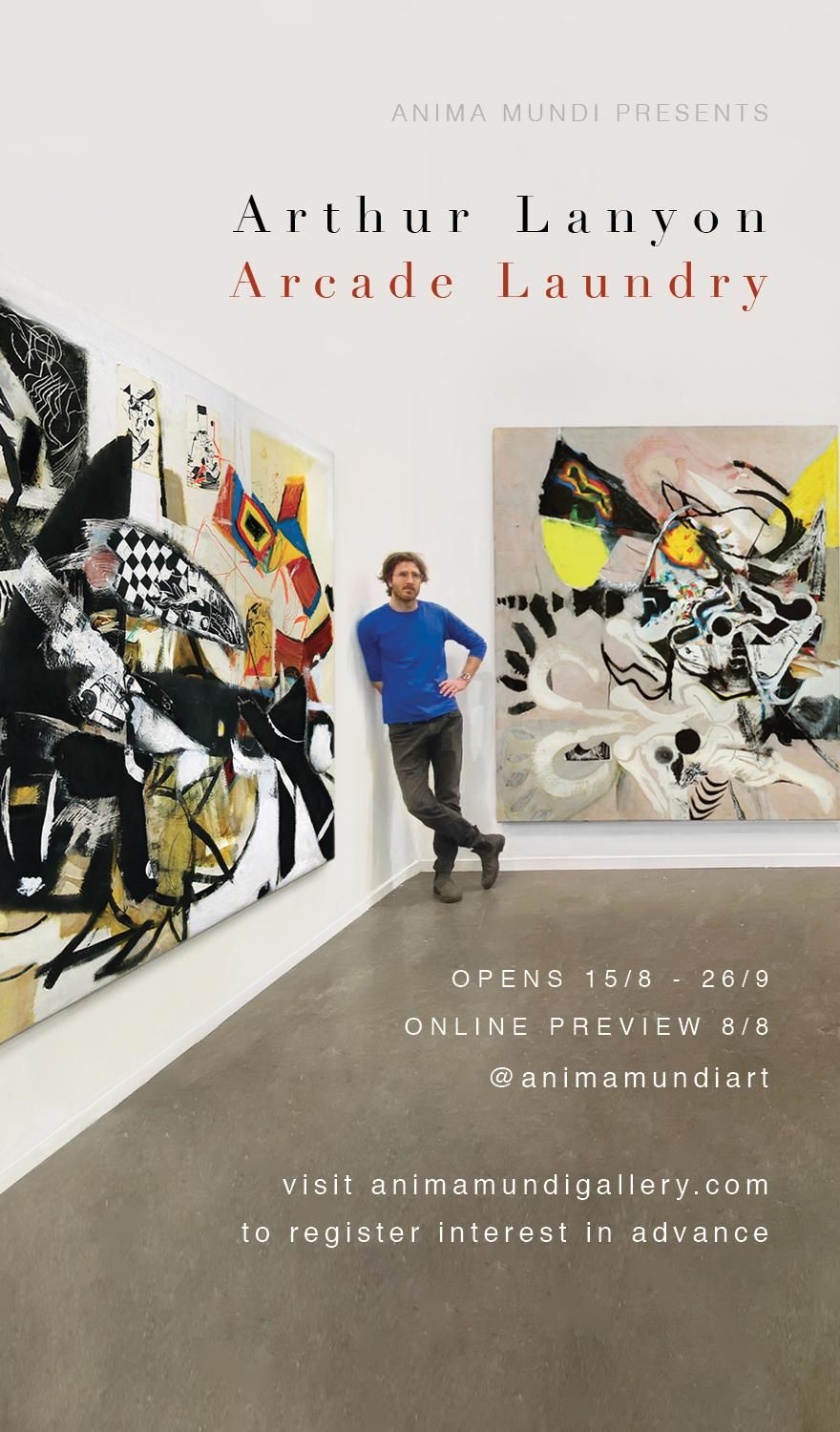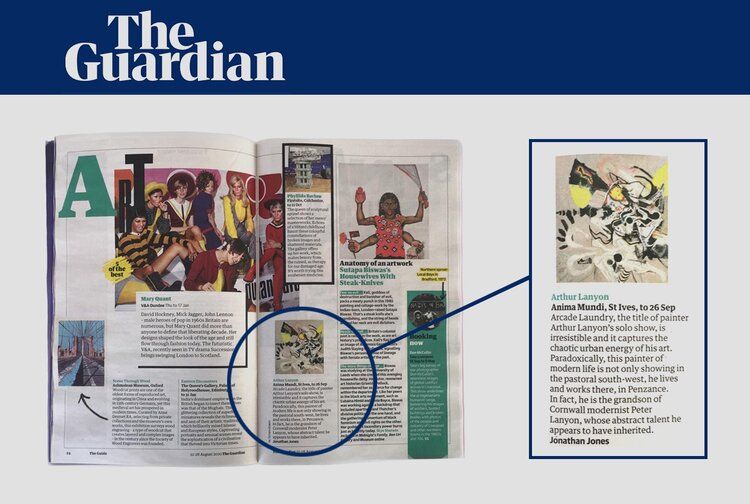 Arthur Lanyon 'Arcade Laundry' In Jonathan Jones' Guardian 'Week In Art'
It was headlined by critic Jonathan Jones in the Guardian Guide 'Art Weekly' alongside public exhibitions by Mary Quant and Phillida Barlow.
Jones stated "Arcade Laundry, the title of painter Arthur Lanyon's solo show, is irresistible and it captures the chaotic urban energy of his art. Paradoxically, this painter of modern life is not only showing in the pastoral south-west, he lives and works there, in Penzance. In fact, he is the grandson of Cornwall modernist Peter Lanyon, whose abstract talent he appears to have inherited" .
"There's plenty going on in @arthur.lanyon 's paintings: 'Clay Thurch' is oil, oil primer, oil stick, acrylic, charcoal powder and collage on linen; and he sees his recent work as fusing the aesthetics of the video arcade, children's drawings, altered states of consciousness and an artificially lit cave! Perhaps his famous grandfather sneaks in there, too. This particular melding of busynesses looks typo-titled, especially when you spot the collage element shaped like a church. But 'thurch' is an onomatopoeic slang term for the sounds of clay in an artist's hands, making this a witty way to bring sculpture into painting and equate the slap of clay with the splosh of paint. From a substantial solo @animamundigallery in St. Ives"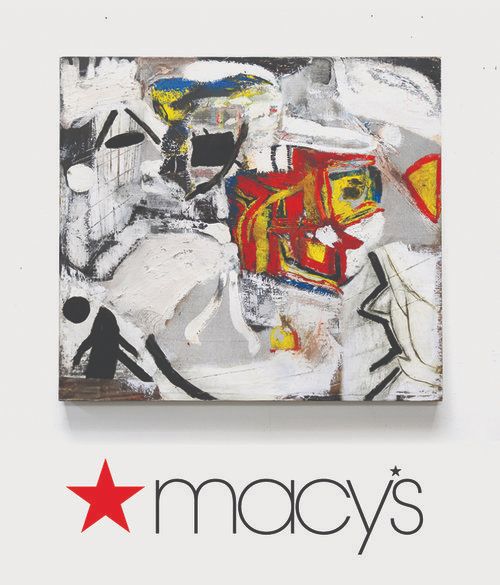 Anima Mundi and Arthur Lanyon are delighted to have collaborated with Macy's, the world's largest store, on the major remodelling and relaunch of the mens department at their flagship Manhattan emporium, located on the prestigious Herald Square since 1858.
Seven works by Lanyon have been acquired by the retail giant and will be on permanent display for all visitors to view.
This project is the latest indication of Lanyon's fast rising status both here and overseas.
Arthur Lanyon much loved paintings are multi-scale and energetic combining intuitive figurative motifs with a painterly, gestural, abstracted language, demonstrating a frenetic stream of consciousness and a physical, tour-de-force of mark making.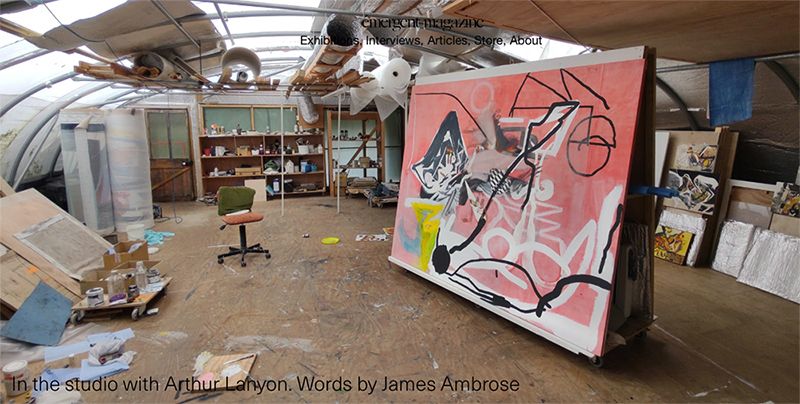 émergent Magazine Interview
Click here for link to interview
émergent Magazine is a printed and internationally distributed publication focusing on contemporary painting. émergent brings together both established and developing contemporary painters. émergent can be found in institutions and galleries around the world such as MoMA PS1in New York and the Tate Modern in London.